What technical SEO services are and why they're important
If you're running a website, it's important to make sure that it is as search engine friendly and does not hinder the search engine's ability to crawl your site with its search engine spiders.
Search engine spiders crawl, index and rank your website, first discovering your pages, then considering its content, and finally ranking the website content for relevant keywords. This means optimising your site performance for technical SEO factors such as; page speed, indexing, and crawlability.
We are a professional SEO agency that can help you with all of these things!We'll discuss the importance of technical SEO services and how they can help your website rank higher in search engines. We'll also provide some tips on how to choose the right SEO agency for your business.
Search Engine Optimization, or SEO, is the process of improving the organic search visibility and ranking of a website in search engine results pages.
There are a variety of methods that can be used to improve SEO, but one of the most important is to have a technical SEO strategy.

A technical SEO strategy can refer to optimizing the underlying code and structure of a website to make it more visible and accessible to search engines.
It can also include services such as creating an XML sitemap, improving site speed, implementing accelerated mobile pages, and correcting 404 errors. Technical SEO services may also include website migrations, fixing broken links, fixing duplicate content, and generally fixing any crawl errors found within Google search Console.
While it may not be the most glamorous aspect of SEO, technical aspects of website optimization is essential for any website that wants to improve their search rankings. Without it, even the most well-written and informative website will struggle to attract visitors, due to its technical issues.
Fixing technical SEO issues may not be the most exciting part of search engine optimization, but it can be essential for some businesses who want their website to be successful on major search engine results pages.
How to determine if your website needs technical SEO services
Technical SEO is the process of optimizing a website for the search engines. It involves improving the structure and code of the site so that the search engines can easily index and crawl it. Technical SEO also includes optimizing the site for speed and usability.
If your website is not ranking well in the search results, or if you are seeing a decline in organic traffic, it may be time to consider hiring a technical SEO consultant. Here are three signs that your site could benefit from technical SEO services:
1. Your website is slow or unresponsive.
2. You are seeing a decline in organic traffic or organic search performance.
3. Your website is not ranking well in the organic search results.
If your website is experiencing any of these problems, it is time to contact a technical SEO consultant. They will be able to assess your site and recommend improvements that will help to boost your rankings and improve your organic traffic.
The benefits of technical SEO services
Technical SEO is the practice of optimizing a website for the search engines with the aim of improving its organic online visibility. By improving a website's technical aspects, such as site speed and crawlability, it becomes easier for the search engines to index and rank the site.
As a result, the site will appear higher in the search results pages (SERPs), driving more organic traffic to the site. In addition to increased traffic, technical SEO can also lead to other benefits, such as improved conversion rates and decreased bounce rates.
By ensuring that your site is technically optimized, you can reap these benefits and improve your overall site performance.
How to choose the right technical SEO agency for your business?
As the online world has become increasingly complex, so too has the field of SEO. 
Once a relatively simple practice, SEO now requires a deep understanding of web development, content strategy, and data analysis.
As a result, many businesses have turned to specialized agencies for help with their SEO needs. 
But with so many agencies to choose from, how can you be sure you're selecting the right one?


Here are a few key factors to consider:
First and foremost, you need to make sure that the SEO companies you're considering actually specialize in technical SEO. While all good agencies should have a solid understanding of technical SEO, it's important to find one that specializes in this area specifically. This will ensure that they're up-to-date on the latest changes in the algorithms and that they have the skills and knowledge required to implement complex technical strategies.


Next, you need to look at the agency's past work. Ask for case studies or testimonials from past clients so you can get a sense of the kind of results they've been able to achieve. Also, take a look at their portfolio to see if they have experience working with businesses in your industry.


Finally, you need to make sure you're comfortable with the agency's communication style. SEO can be a complex and technical process, so it's important to find a technical SEO agency that is able to explain things in plain English. You should also feel like you can easily get in touch with them if you have any questions or concerns.
Technical SEO Consultancy Services
At Octo SEO, our team of professional technical SEO consultants are ready to provide technical SEO advice for your businesses and website.
Our team of technical SEO experts and specialists can help you to audit your website, identify any issues that may be affecting your ranking, and develop a plan to address them. Our technical specialists will also help you to implement the latest search engine algorithms, ensure your site is mobile-friendly, and improve your loading speed.
Whether you're looking to increase your visibility in the SERPs or simply wanting to ensure your website is running at its best, our SEO team can help. Contact us today to learn more about our technical SEO consultancy services.
Get a Free Technical SEO Audit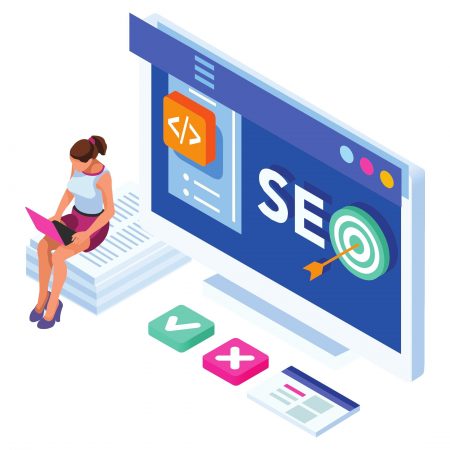 Are you looking for help with your technical SEO? If so, you may be interested in getting a free technical SEO audit from a technical SEO expert.
A technical SEO audit can help to identify any technical issues that are currently affecting your website's ranking. The audit will also recommend changes that can be made to improve your technical SEO and help your website to achieve its potential.
If you're interested in getting a free technical SEO audit, contact us today. One of our technical SEO consultants will be happy to provide you with an audit and recommend changes that can be made to improve your technical SEO. Contact us now to get started.