The ecommerce industry is growing rapidly, but it can be hard to keep up with the competition without the right tools and strategies in place.
It's no secret that SEO is a critical part of any successful online marketing strategy, but it can be difficult to know where to start or how to improve your ranking.
Octo SEO is here to help. Our team of experienced SEO professionals will help you optimize your website for maximum visibility and organic search traffic. We'll develop a custom SEO strategy tailored specifically for your business, and we'll track your progress and results every step of the way. Let us help you take your ecommerce business to the next level.
The move to ecommerce is accelerating, with over a third of total retail sales online. E-Commerce in Europe and North America accounts for more than half the continent's growth within this industry – it has been estimated that by 2023 mobile devices will have overtaken desktops as well! 
Ecommerce SEO is not a one-size fits all approach. Rather, it means that you need to be visible in search across both mobile and desktop devices as well as having commercial intent for each stage on the buyer's journey.
What is Ecommerce SEO and why is it important?
SEO is essential for ecommerce businesses looking to increase organic traffic and online sales.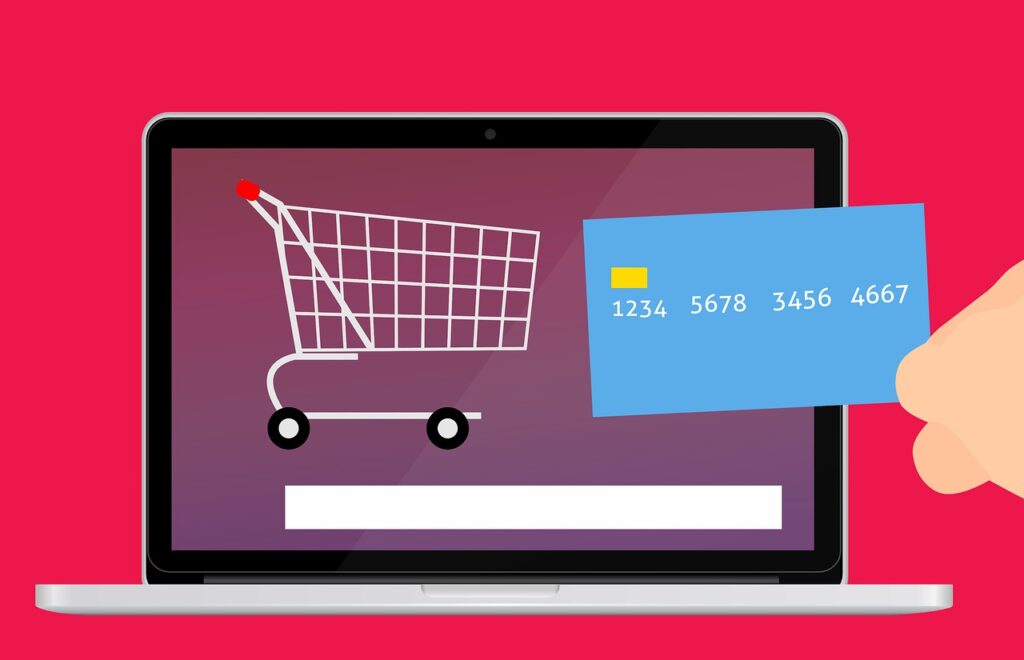 Ecommerce SEO services can help you boost your website's visibility and ranking in search engine results pages (SERPs), helping you attract more qualified visitors. By improving your website's SEO, you can improve your ROI and bottom line.
A lot of the time Ecommerce SEO strategies are concerned with optimizing category pages and product pages for an ecommerce website.
The basics of Ecommerce SEO
Ecommerce SEO is the practice of optimizing an online store to rank higher in organic search results pages, and thereby increase the visibility and organic search traffic. 
There are a number of different ranking factors that come into play when it comes to Ecommerce SEO, but some of the basics include keyword analysis, keyword research, fundamental on-page optimizations, and link building.

Technical SEO for large websites with a lot of pages can also be important, especially when it comes to page speed. In order to compete with other ecommerce stores, it is often necessary to invest in SEO in order to bridge the gap and improve visibility.
With the help of a good Ecommerce SEO strategy, any online store can see a significant increase in traffic and online sales.
SEO tips for increasing traffic & ecommerce sales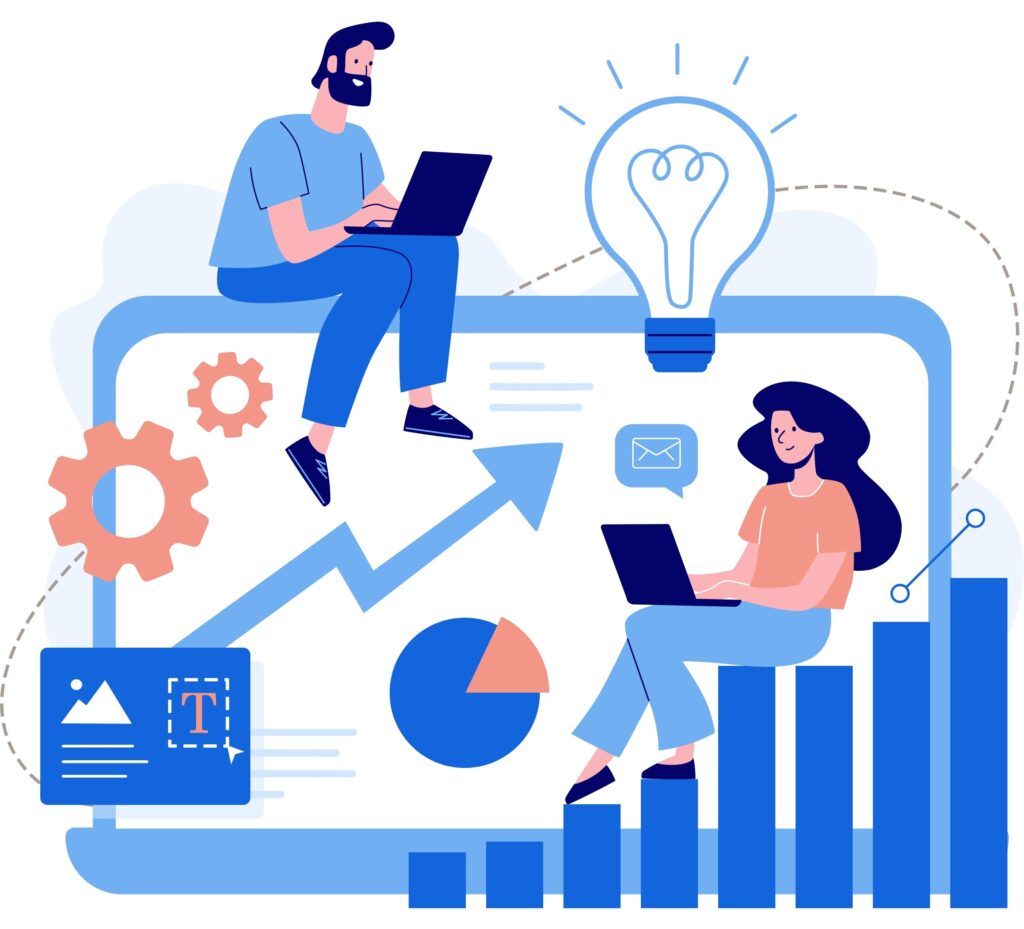 Target keywords & use the right keywords in your title tags and headings appropriately
Maximize the number of pages indexed by Google (with high quality content)
Don't forget about Ecommerce site speed!
Make use of Ecommerce structured data to help your products stand out
Implement an Ecommerce blog and post quality content regularly
Promote your Ecommerce blog content through social media channels
Invest in building high quality links to your Ecommerce website
Keep an eye on your Ecommerce website's overall health with Google Search Console
How to choose the right company for Ecommerce SEO services?
Choosing the right Ecommerce SEO company is essential for the success of your online business After all, SEO is what will help you to rank high in search engines and attract more organic traffic to your website. However, with so many different companies and ecommerce platforms out there, it can be difficult to know how to choose the right SEO company for you.
We are Ecommerce SEO specialists and we have proven SEO strategies and a track record in helping our clients to achieve their desired business goals. We are ecommerce SEO experts and have a team of experienced professionals who know how to get the job done right. We'll work with you to develop a custom ecommerce seo strategy that takes your unique needs into account, and we'll make sure that your website is optimized for search engine visibility.
Case studies of successful Ecommerce SEO campaigns
There are many benefits to choosing Octo SEO as your ecommerce SEO company.
We are experts in the field and have a proven track record of success. We have helped numerous businesses to improve their online visibility and increase sales. In addition, we offer a free consultation to help you assess your needs and determine the best course of action. Our expert SEO team will then work with you to develop a customized plan that will help you achieve your desired results. Contact us today to learn more about what we can do for you. We look forward to helping you grow your business!
What do Ecommerce SEO services provide?
Ecommerce SEO services provide a comprehensive suite of tools and strategies to help businesses improve their online visibility and organic traffic.
One of the most important aspects of these services is keyword research.

By targeting long tail keywords and relevant keywords, businesses can ensure that their website appears in the search results for relevant queries.

In addition, competitor analysis can help businesses to identify opportunities to overtake their rivals in the search rankings. Another key element of ecommerce SEO services is content optimisation.

This involves creating high-quality, keyword-rich content that is optimised for the search engines. Finally, backlink building is another essential component of these services.

This involves creating links from high-quality websites to your own site, which helps to improve your site's authority.
How much will Ecommerce SEO cost?
When it comes to an Ecommerce SEO services, there is no one-size-fits-all answer. The cost will vary depending on the size and complexity of your website, as well as the level of competition in your industry.
However, at Octo SEO, we believe that everyone should have access to quality Ecommerce SEO services.

That's why we offer custom Ecommerce SEO packages & pricing plans that are designed to meet your specific needs and budget.

Whether you're just starting out or you're a established business, we're confident that we can offer value at a price point that works for you.

So if you're wondering how much Ecommerce SEO package will cost, contact us today for a free consultation. We'll be happy to discuss your unique needs and give you a custom quote.
Just some of the Ecommerce SEO clients we've helped over the years:
Tom has helped me with my small business SEO, he was great at simplifying what were complex matters to me that would work well for my business. In addition Tom always offered further insights and suggestions beyond his remit.
Tom's patient and knowledgeable and has helped us understand how to fit SEO into existing day-to-day activities. We would recommend Tom to any business looking for on-going SEO consultancy and support.
Excellent experience working with Tom for several months. Knows his stuff and always keen to help. Great value service and would be happy to recommend to others.
If you're looking to boost your organic traffic and get more sales, no matter what ecommerce platform, you need Ecommerce SEO services. At Octo SEO, we are experts in helping businesses just like yours achieve success online. We can help increase your website's rank in search engine results pages, driving more qualified visitors to your site. We'll also help you create high-quality content that will engage and convert these visitors into customers. Contact us today for a free consultation call.